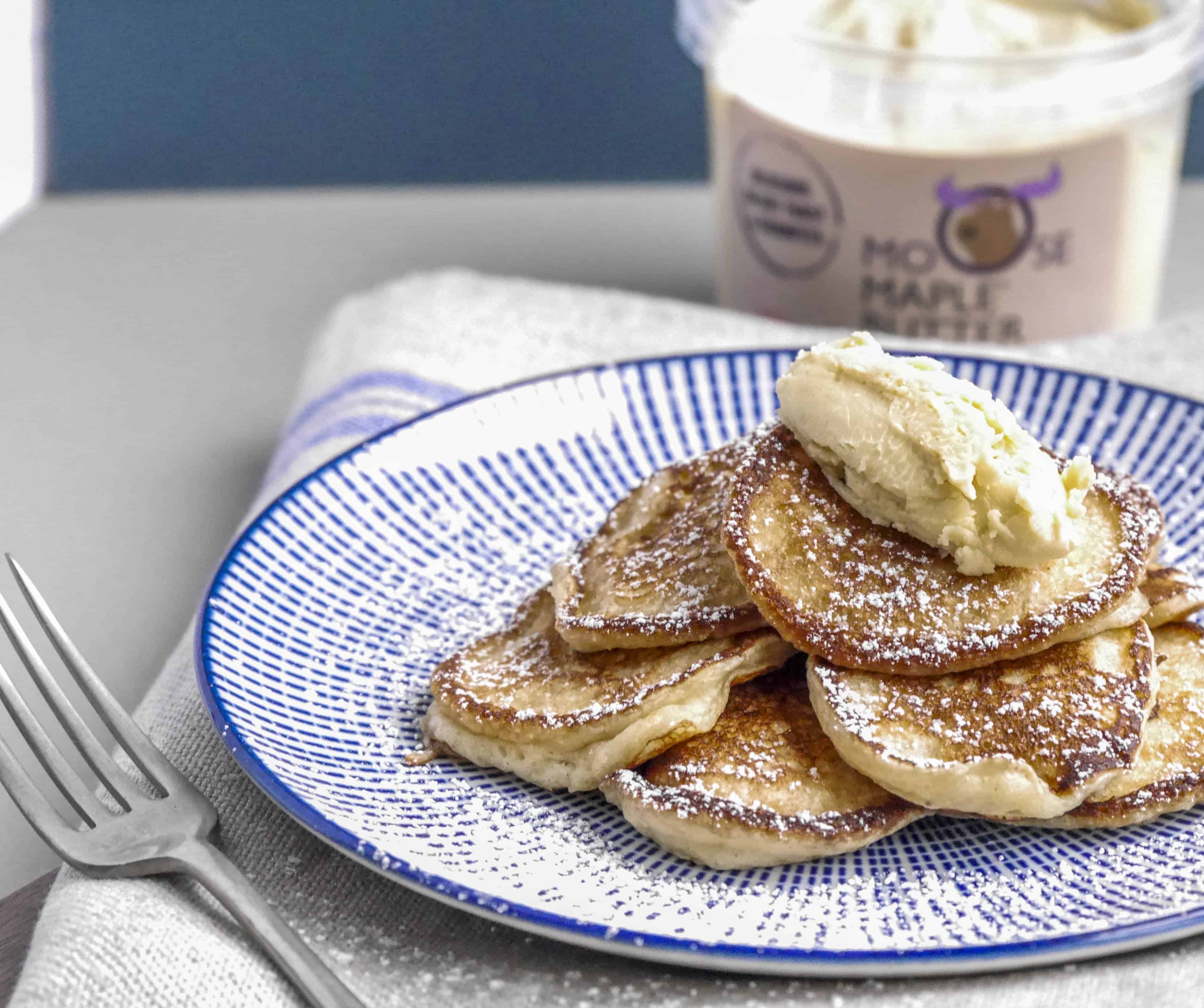 Moose Maple Butter
*COMPETITION IS NOW CLOSED AND WINNERS ARE ANNOUNCED BELOW IN THE RAFFLECOPTER*
We launched our blog on 1 May 2014, almost 3 years ago. To celebrate our 3rd Birthday we asked a few of the producers we've worked with and asked if they'd be interested in collaborating with us and provide us with some of their products to offer as a prize to the readers of our blog.
First up is Moose Maple Butter who we developed a recipe for in our first year of the blog. Moose Maple Butter is a perfect combination of British Butter, Canadian Maple Syrup and a touch of sea salt. Delicious on pancakes, toast, crumpets, you name it. Back then we made small Canadian butter tarts, similar to those Michelle ate in Canada as a child.
We approached the lovely Farrah who has kindly provided us with 5 tubs of this wonderful butter to offer as a prize to our readers as we approach our Birthday, that's a tub each for 5 lucky winners.
If you fancy doing something a little different then these Dutch mini pancakes called pofferjes are just the ticket. Small pancakes served with butter and a sprinkling of icing sugar – made all the more delicious with the substitution of Moose Maple Butter!
dutch mini pancakes with Moose Maple Butter
Print recipe
Ingredients
250g plain flour
2 tbsp caster sugar
350 ml whole milk
pinch of salt
7g sachet of dried yeast
1 egg (beaten)
butter (for greasing the frying pan)
icing sugar (for dusting)
moose maple butter (for melting on top)
Directions
Heat the milk in a saucepan to warm, remove from the heat and mix in the caster sugar and the yeast. Set the pan aside for 5-10 minutes during which time the mixture will become foamy.
Combine the flour and salt in a large mixing bowl and slowly add the yeast mixture, then the egg to the flour and whisk until you have a smooth batter. Cover the bowl with a damp tea towel and allow it to rest for an hour, by which time it should have doubled in size.
Now to make the pancakes. Our preferred method is to pour the batter into a large jug and pour small quantities into a pan, you may prefer to use a tablespoon to spoon out the mixture.
Heat a saucepan over a medium-high heat. Grease the pan with some butter and spoon in a small amount of pancakes at a time. The pancakes should be approximately 4cm in diameter, cook quickly on both sides and remove to a clean towel on a warm plate until you have made all the pancakes and are ready to serve.
Once all the pancakes have been made transfer onto serving plates and dust with icing sugar. Finally spoon over some Moose Maple butter and allow it to melt over the pancakes. Serve immediately.
a Rafflecopter giveaway