Today's recipe is a slow cooked lamb and spinach curry. When we signed up to become Brand Ambassadors for Spice Kitchen UK I put a post onto a Facebook Group we run, Aberdeen Foodies, asking if anyone had any recipe requests.  One of the members asked for a lamb curry, with a good depth of flavour, but without chilli as she is allergic. I love a challenge so I set about coming up with a lamb curry that would hopefully hit the spot.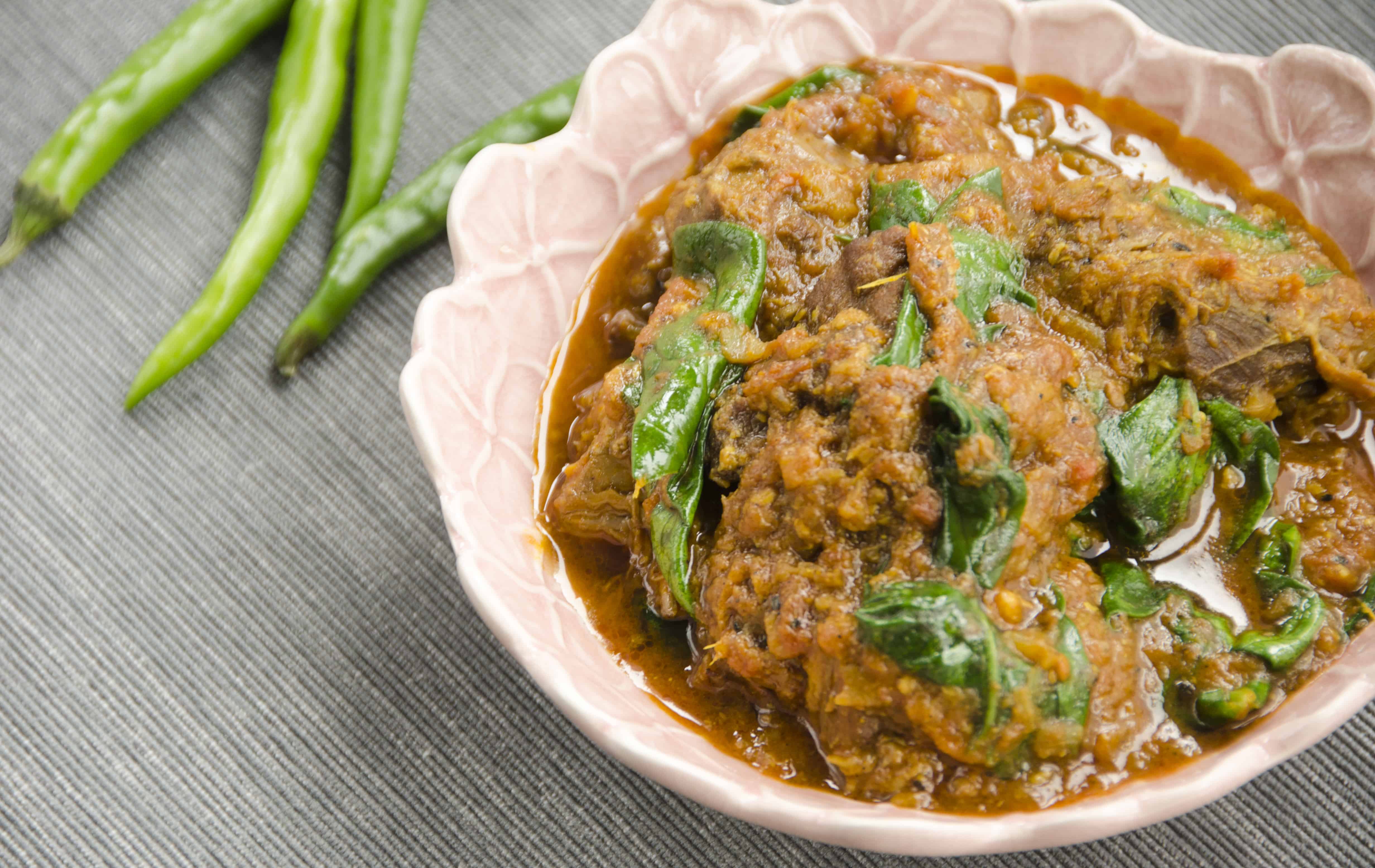 One of the best ways to get flavour into food is slow braising, just ensure you pick the right cut of meat. In this case I opted for lamb shoulder, a tasty cut with enough fat running through which will melt away during cooking, thus adding flavour to the dish. Slow cooking is also great for those people who are short of time, but who nevertheless still want to dish up a tasty plate of food.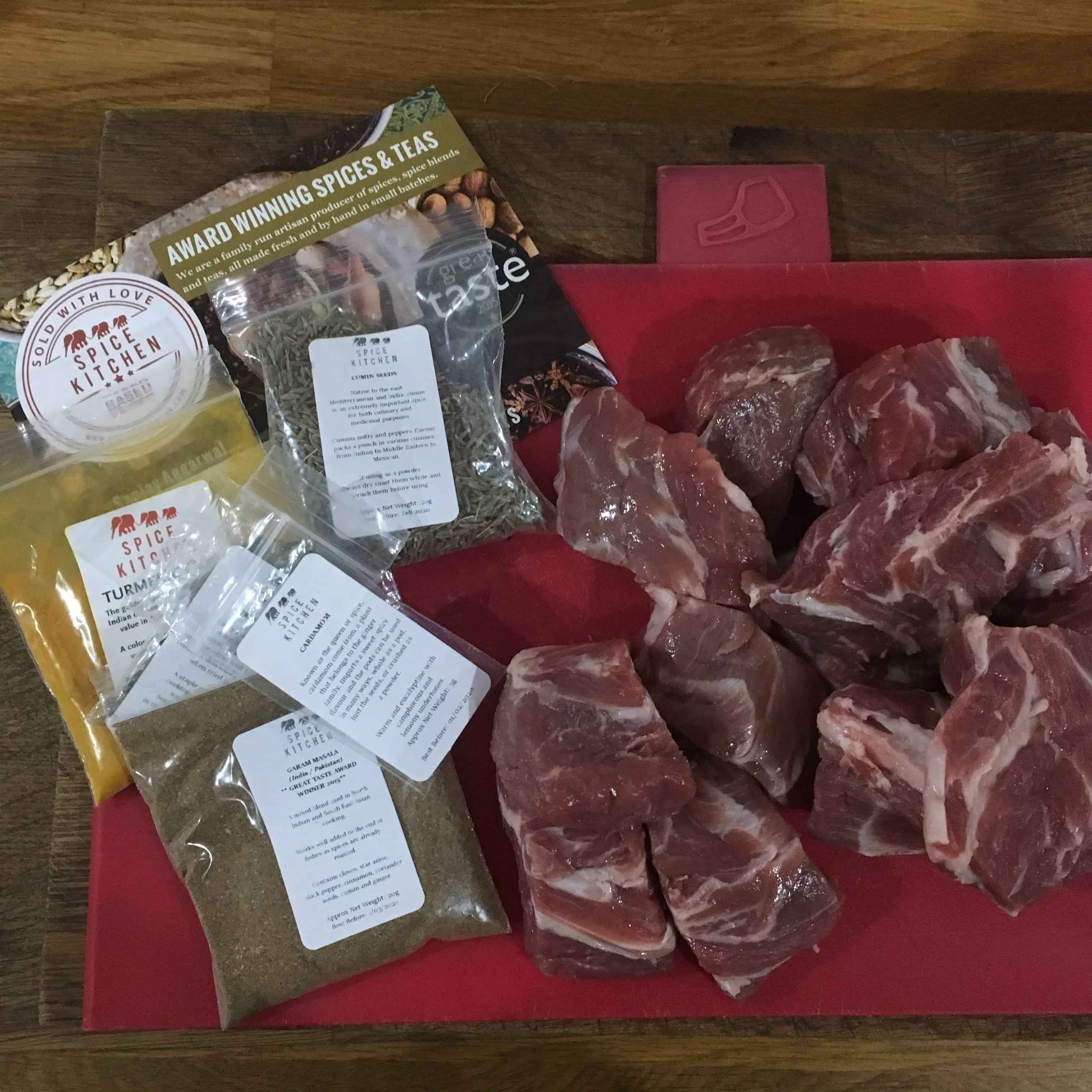 Although the spice list for this curry, and indeed most curry recipes, looks extensive they do tend to be added in one go. I truly love adding spice to food, it can lift a simple dish to something far superior in flavour. Also, I believe it's really important to introduce children to spice, both my children have eaten spicy food from a young age. However, when I say spicy I don't necessarily mean chilli heat.
The woman who requested this curry is allergic to chilli. Although this recipe does include 2 chillies, there is no problem taste-wise in leaving them out. This recipe was created to give the lamb a warm hit of spice, without any of the heat, Therefore, the omission of chilli will not affect the flavour of the dish.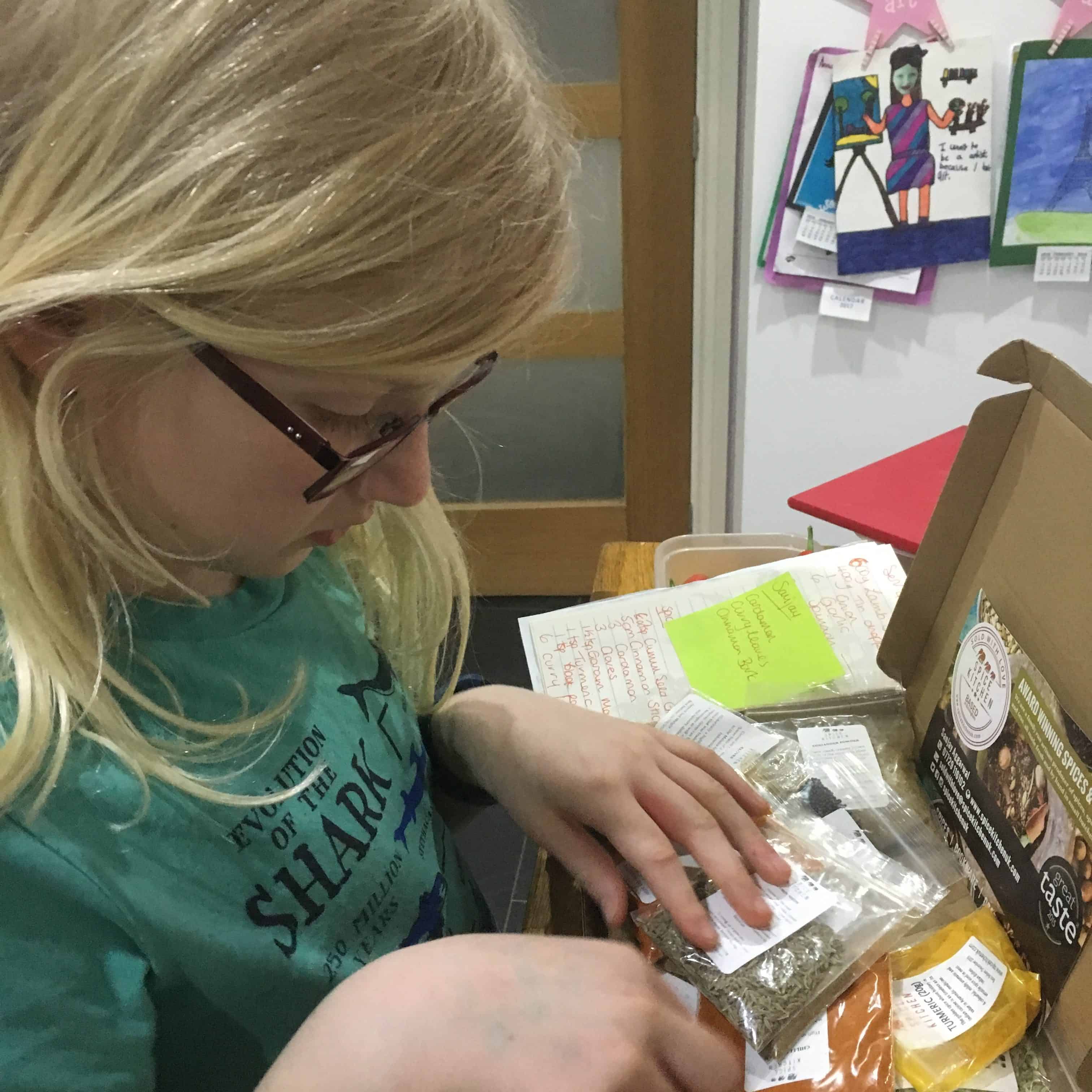 Similarly whilst I love a really hot chilli dish, not all recipes suit it. When I want chilli flavour, but need to turn down the chilli heat what I tend to do is add the chillies whole, piercing the skin a few times with a sharp knife. Accordingly I have found this method allows me to add chilli to dishes I want my children to eat.
I love the smell of curry cooking in my kitchen, in short cooking curry relaxes me. I'm known to cook a good curry, at least that's what my friends tell me. Consequently, when having friends round for dinner, most often they ask for curry. I'll be adding this dish to my next curry night in!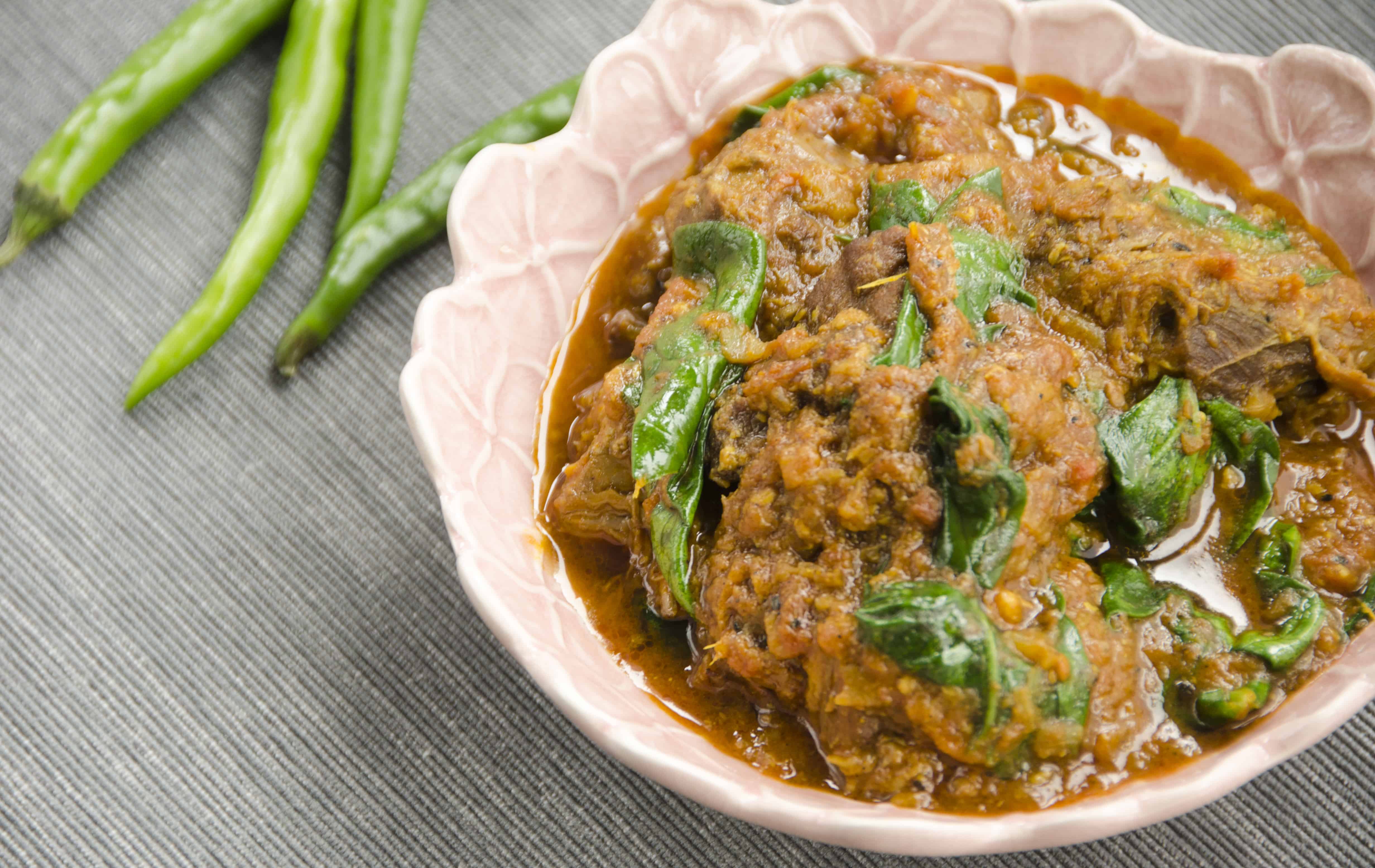 Finally, the spices used in this recipe were supplied courtesy of Spice Kitchen UK, follow the link where you'll find an amazing array of the highest quality spices available for mail order.
lamb curry
Print recipe
Ingredients
600g lamb shoulder (de-boned and cut into large chunks)
4 tbsp sunflower oil
1 large onion (finely chopped)
6 cloves garlic (crushed)
5 cm fresh ginger (grated)
2 green finger chillies (left whole but skin pricked couple times)
2 tsp cumin seeds (ground)
5 cm cinnamon stick
3 cardamon pods
3 whole cloves
1.5 tsp garam masala
1 tsp ground turmeric
1 tsp black pepper
6 curry leaves
400 ml tin plum tomatoes
200 ml water
2 large handfuls fresh spinach leaf
salt & pepper
Directions
Heat the oil in a large oven-proof saucepan, one with a tight fitting lid. Season the lamb with salt and pepper and add to the pan to brown the meat on all sides. Cook in small batches, you want to brown the meat and over-crowding the pan will cause you to boil the meat. Remove the lamb from the pan and set aside on a plate for later.
Turn the heat down to medium, add more oil if necessary and add the onion to saute gently for 5 minutes. Add the garlic, ginger and green chillies to the pan and cook gently for a further minute.
Add all the dry spices to the pan and keep stirring for a further minute, until the spices are starting to give off their aroma. Add the lamb back into the pan, including any juices, and cover the meat in the spiced onion mixture.
Add the tomatoes and the water to the pan along with a teaspoon of salt. Combine the mixture well and cover with the lid.
Place the pan in a low oven at 140CFan for 2-2.5 hours. Stir the curry occasionally during the cook and if necessary add more water if it starts to dry out. The curry is ready when the lamb is tender and falling apart.
Remove the pan from the oven, stir through the spinach leaves allowing them to wilt and check the seasoning. Serve with Indian bread.
Note
This recipe would work equally well with beef, simply choose a cut that is suitable for slow braising.
This recipe has been shared to CookBlogShare, click on the link to find other recipes by fellow food bloggers.
4