This cajun spiced chicken and vegetable dish is not one I planned to write about, its just one of those quick dinner dishes we all cook regularly. In short those quick mid week dinners we all rely on. However after posting a photo on Instagram I had a few friends asking to share the recipe, so I thought why not!
If I'm being entirely honest, this recipe does change from time to time, depending on what I have in the fridge. Therefore what I have tried to do here is share the version of the recipe that my family and I like to eat most!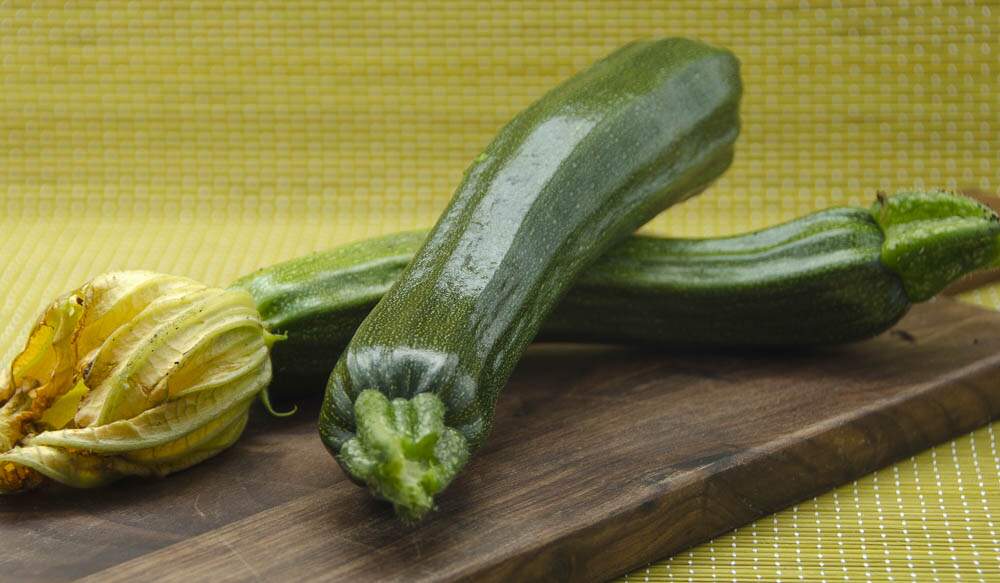 Also, being a very versatile recipe it's easily adapted to your own family's taste. I have used chicken breasts but this recipe works just as well with chicken legs, thighs or drumsticks. Don't be limited by the vegetables you add either, use what you like to eat, perhaps adding aubergine or courgette. I like to add courgettes from the garden, they're a great way to use up a glut during the summer months. Similarly herbs are a great addition.  Parsley and thyme both work really well in the dish, alongside the lemon and garlic. In other words make the dish your own!
Quick to prepare, really more of an assembly job, makes this is a great dish for busy dinnertimes through the week. However, I also like to serve it on busy day's spent outdoors during the Summer months. Often bringing the dish straight to the picnic table in my back garden so that everyone can help themselves.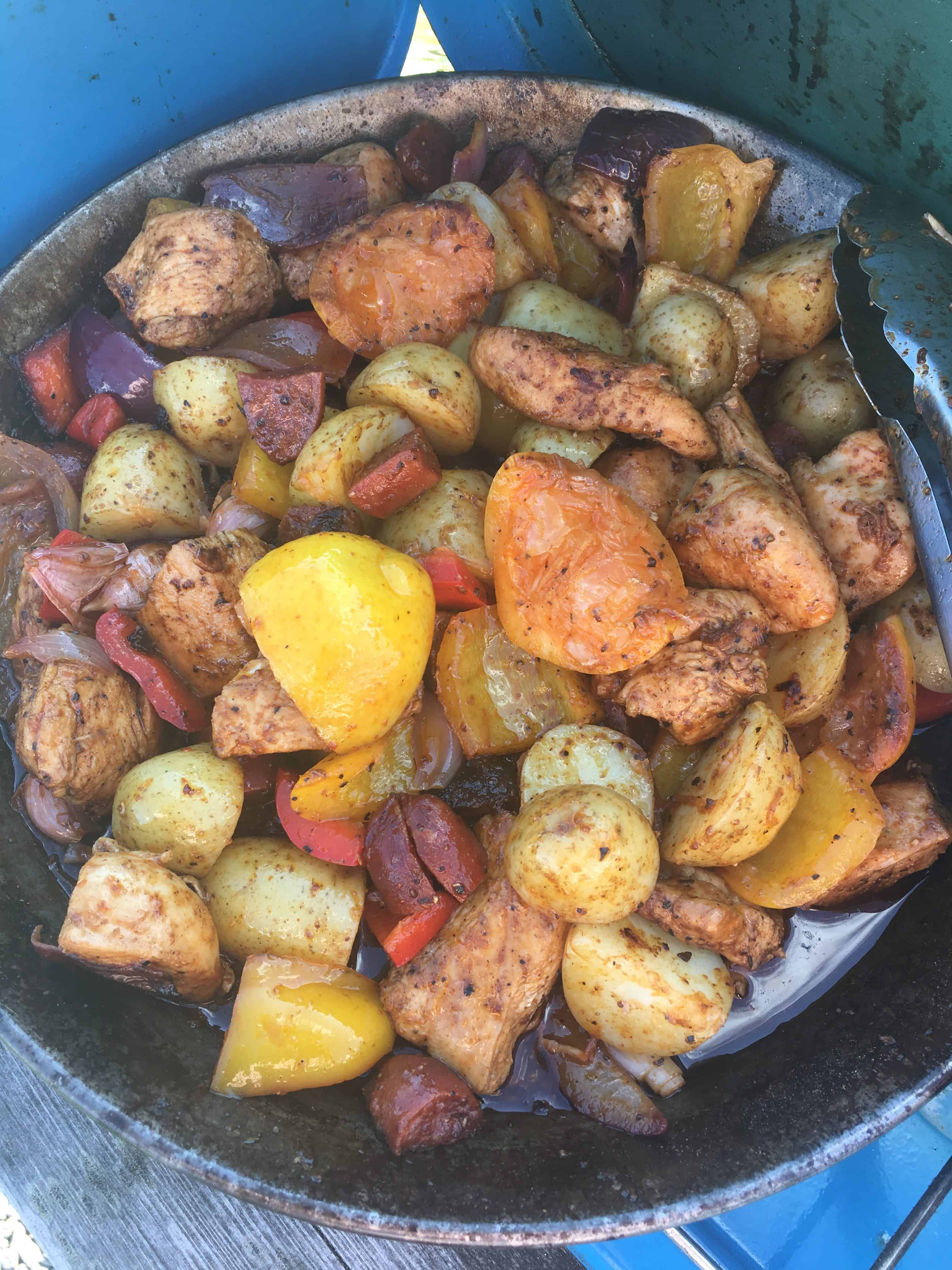 Finally as it's all cooked in one dish this recipe is ideal for cooking outdoors consequently I cook it a lot on family camping trips.  I brown off the spiced chicken first, before adding the rest of the ingredients to the pan. One pan, hence less washing up which is an added bonus!
cajun spiced chicken & roasted vegetables
Print recipe
Ingredients
130g cooking chorizo (skin removed and cut into chunks)
8-10 baby potatoes (leave skin on and cut in half)
1 red pepper (cut into chunks)
1 yellow pepper (cut into chunks)
2 red onions (peeled and cut into wedges)
1/2 bulb garlic (break into cloves but leave skin on)
2 lemons (quartered)
1 small tub plum tomatoes
3 tbsp olive oil
1 tsp smoked paprika
salt & pepper
marinade
4 chicken breasts (cut into chunks)
2 tbsp olive oil
3-4 tsp cajun seasoning
1/2 tsp black pepper
Directions
marinade
Place the chicken into a bowl along with the remaining marinade ingredients. Stir well to combine and coat the chicken pieces, adding a little more oil if required. Cover the bowl with clingfilm and place in the fridge to marinade, ideally overnight but an hour will work fine if you are short of time. Do not add salt at this stage as this will only draw the moisture from the chicken.
When ready to cook take a large non-stick oven tray, ideally one with high sides. Place the chorizo, lemon and all the vegetables (but NOT the tomatoes) into the tray. Drizzle over the olive oil and add the paprika, salt and pepper. Stir well to combine all the ingredients.
Place the tray in a pre-heated oven at 200CFan and bake for 40 minutes, stirring the mix half way through.
After 40 minutes remove the tray from the oven, give the vegetables one final stir and then place the pieces of chicken on top. Drizzle any excess marinade over the chicken pieces, and season the chicken with a little salt. Return to the oven for a further 15 minutes.
Again remove the tray from the oven but this time do not stir anything, simply add the baby plum tomatoes to the tray and return to the oven for a final 5-10 minutes.
The dish is ready to serve straight from the oven once the chicken is cooked through.
Note
This is a very versatile recipe. We have used chicken breasts but this recipe works just as well with chicken legs, thighs or drumsticks.
7